A fancy library in the city center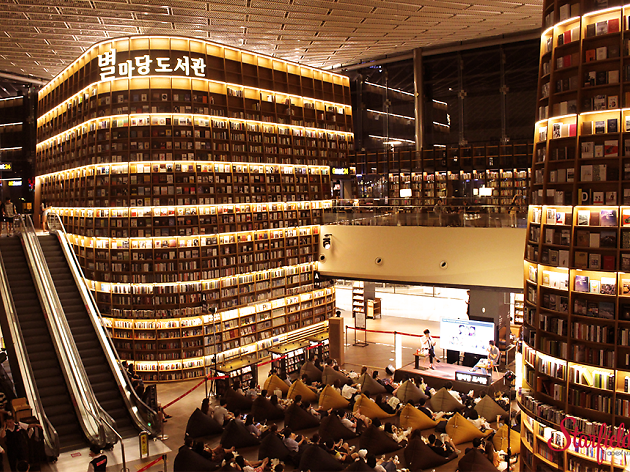 It's called Byeolmadang Library in COEX, and it's a place where various books and nice interiors stand out! If you want to read a book quietly at COEX, I recommend this place.
Simple things to do, relaxing places, interesting korean culture, or anything you want to talk about SEOUL.