34 years of traditional kalguksu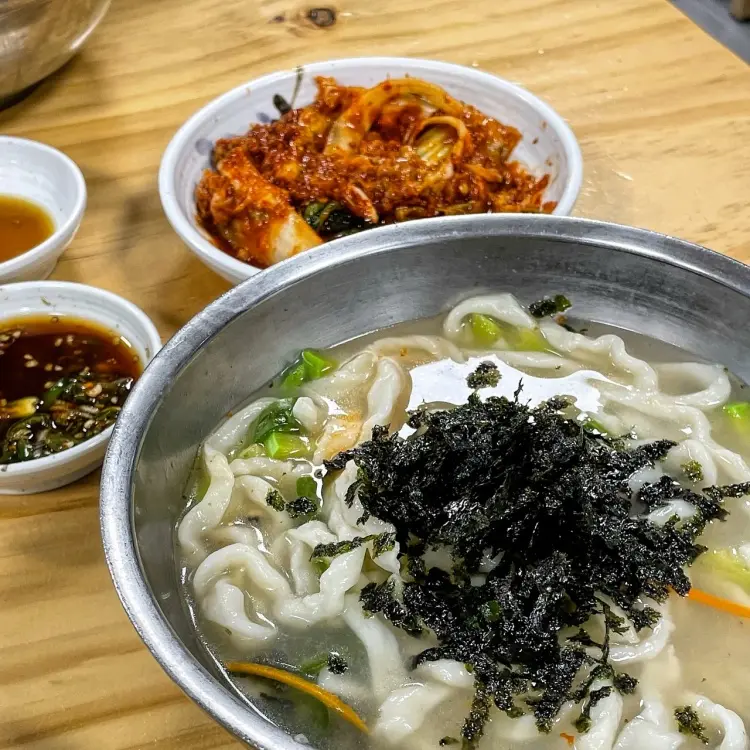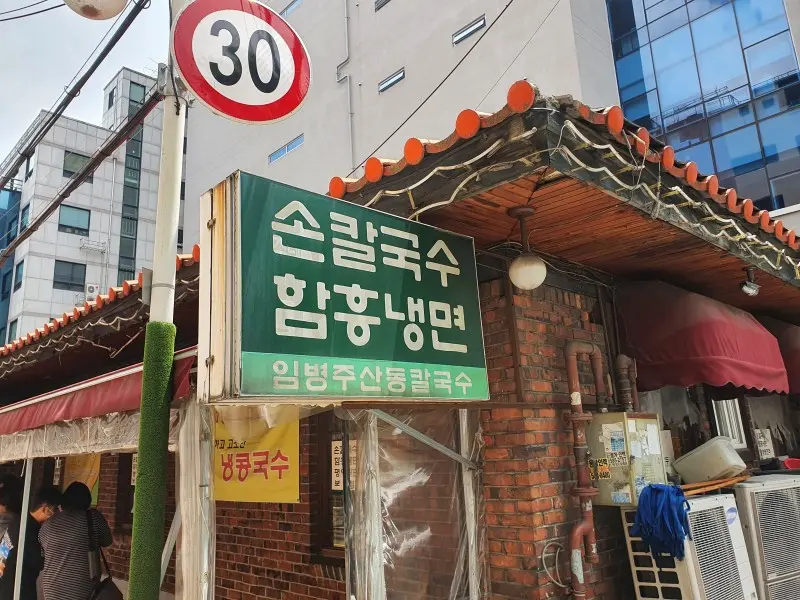 The appearance and interior of Im Byeong-ju's Sandong Kalguksu, where the traces of time are buried everywhere, prove the long history of this place, which opened in 1988.
This simple noodle restaurant, which has been around for nearly 30 years, is always crowded with people who enjoy handmade noodle dishes made with fresh ingredients every day.
The pleasant texture of hand-knife noodles and the cool taste of the soup from clams are excellent.
Pyongyang-style Wangmanduwa Kongguksu, mulnaengmyeon and raw fish naengmyeon are also the best sellers of the restaurant. The services of employees who respond quickly and kindly are also attractive.