If you like donuts, make sure to visit here! 'Cafe Knotted'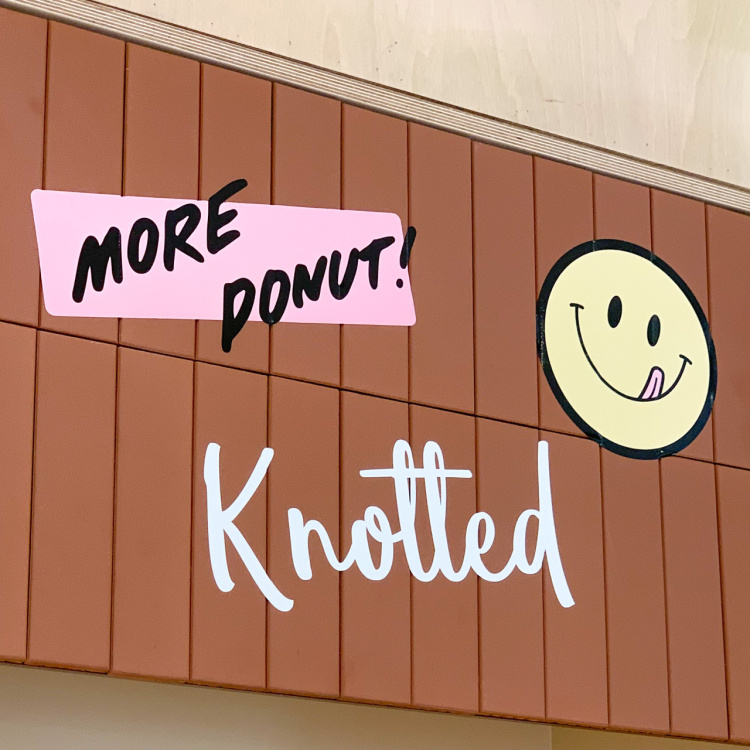 Recently, I visited the most popular donut shop in Korea.
The name of the store is 'Cafe Knotted'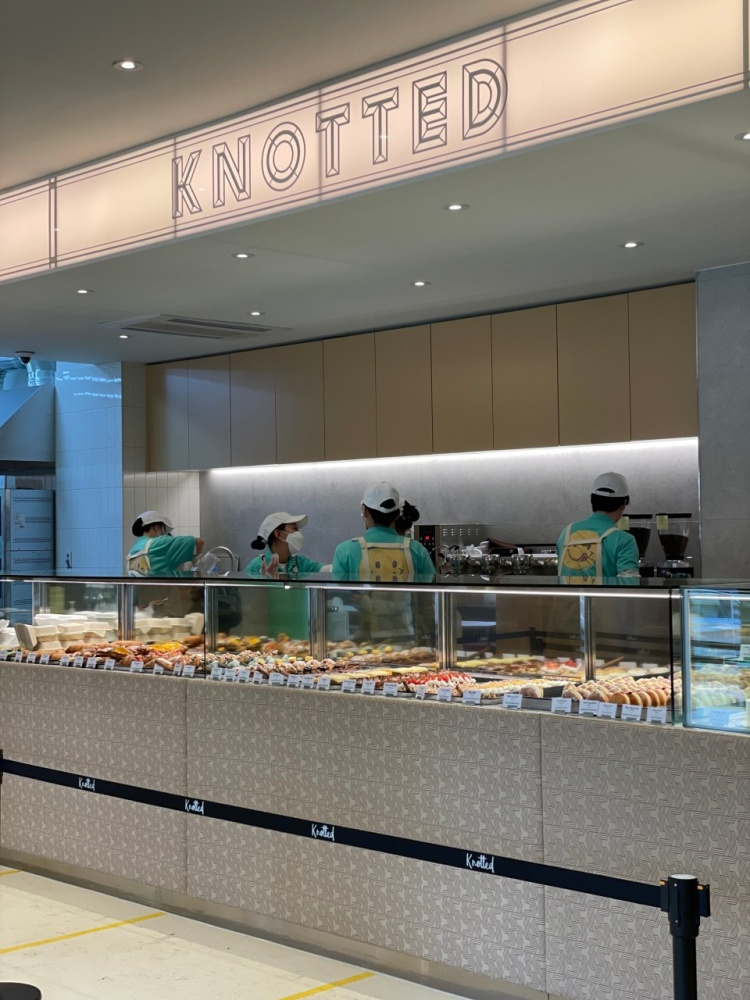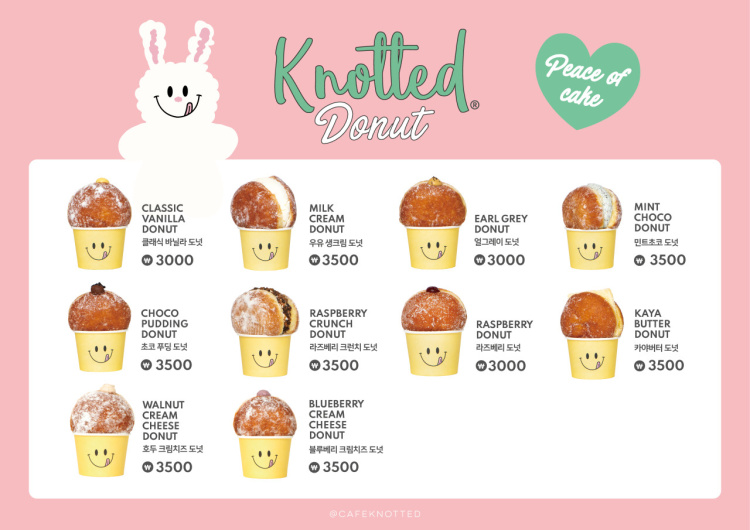 It's like a child waiting for a delicious snack :)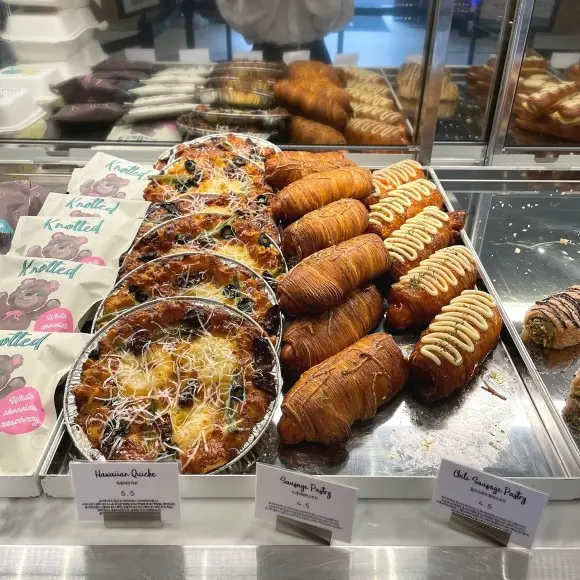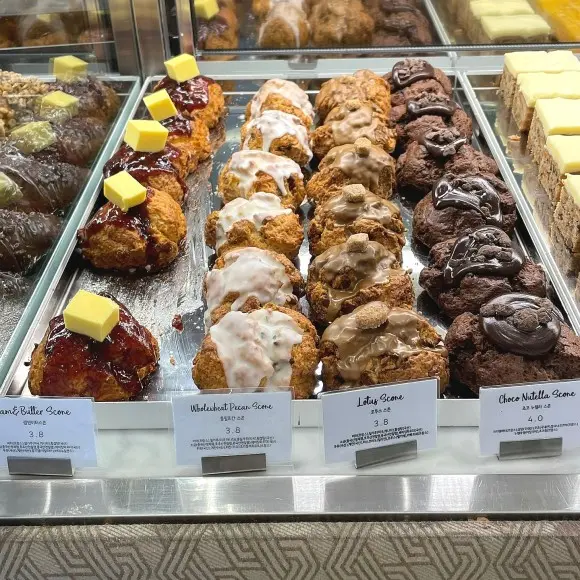 At first, I thought there were only donuts. But there are many kinds of bread such as croissant and croffle.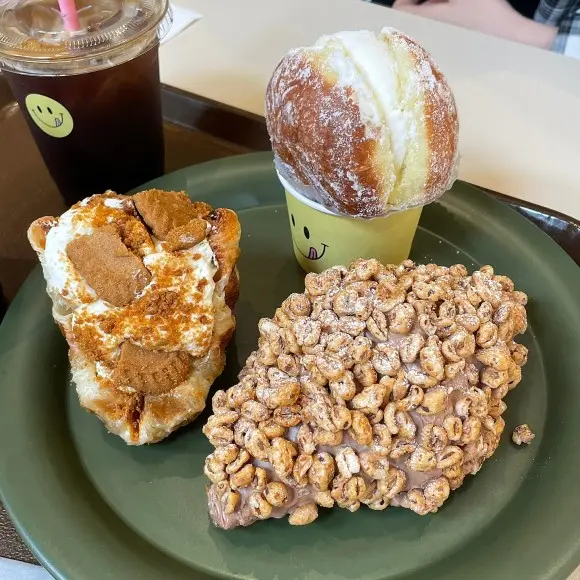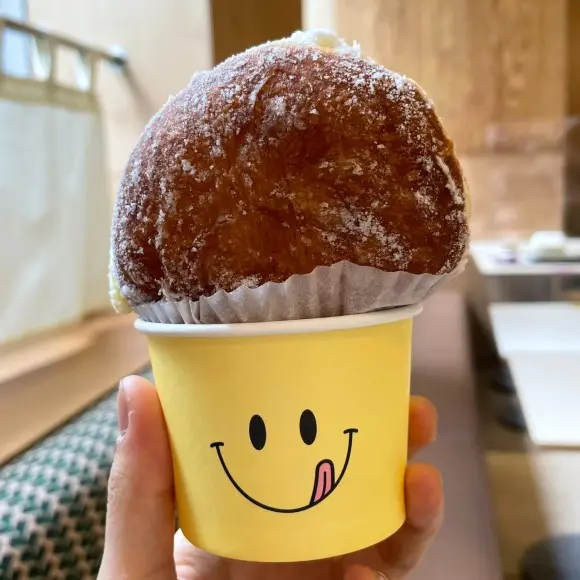 I ordered donuts, croissants, and cream sandwich croissants, and among them, donuts were the best.
It's moist and there's a lot of cream inside, so it's totally my style!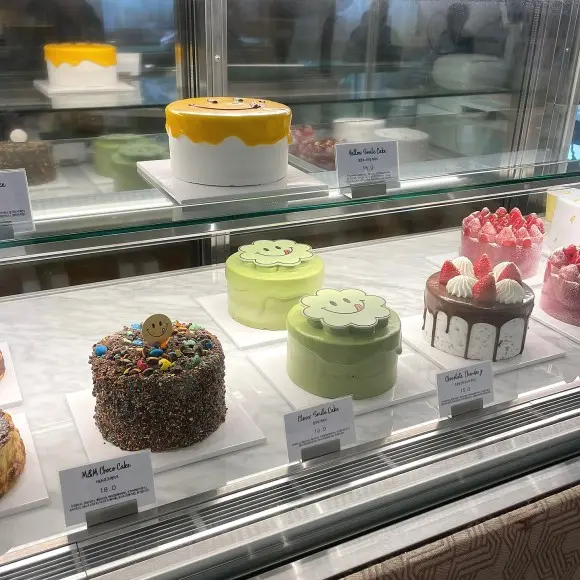 Cakes are also popular these days, so they are sold out quickly, so if you want to try them, I recommend you visit early and buy them!
Is there any great coffee, delicious dessert in Seoul? Let's share it together!